Micro-Tec heavy duty punch pliers
for quick TEM and SEM sample punching
Introduction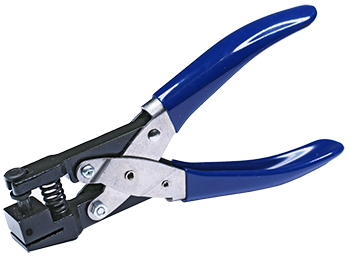 Micro-Tec heavy duty punch pliers
The Micro-Tec heavy duty punch pliers are useful for punching samples or substrates from thin sheets. Compatible with materials such as paper, rubber, plastics, leaves and soft metals. They offer a quick and easy method to punch out small samples for TEM and SEM. The practical design includes:
Pliers type handles
Heavy duty punch
Large support for sheet
Made from high quality C35 - C45 tool steel
These punch pliers are offered in two diameters useful for TEM and SEM:
Ø3mm diameter for TEM samples
Ø6mm diameter for SEM samples
Ordering information for heavy duty punch pliers
*Prices without VAT, but within the EU, we have to check for valid VAT-ID.
| | Micro-Tec PP3 heavy duty punch pliers for TEM samples, Ø3mm |
| --- | --- |
| Product # | Unit | Price* | Add to Quote / Order |
| --- | --- | --- | --- |
| 52-004803 | each | €32,50 | |
| | Micro-Tec PP6 heavy duty punch pliers for SEM samples, Ø6mm |
| --- | --- |
| Product # | Unit | Price* | Add to Quote / Order |
| --- | --- | --- | --- |
| 52-004806 | each | €38,50 | |